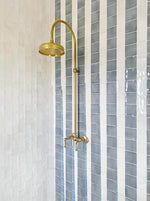 Choosing the ideal colour for your home, office, hotel or corporate bathroom is confronting. There are numerous choices, however it is fair to say that the number one colour choice is chrome. This classic colour is durable, stable and can be used in a wide range of settings making itthe easiest option. But let's make a bold prediction for 2024: Brass is set to be the next big trend. Over the past year, we've witnessed an increase for Raw Brass and Brushed Brass, which provide softer tones giving your design space that elevated beauty, creativity and a natural raw element....
---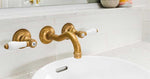 Let's get the things straight first - your selection of bathroom taps can really make or break the deal irrespective of how well the overall design of your bathroom is. Despite being little in size, it holds the potential to do wonders in the finishing stage and that is the reason why it is absolutely essential that you select the best in terms of design, color, features, and build quality.  While that alone is enough to enlighten you about the significance of designer tapwares inside your homes, we understand that customers always ask for more. After all, there is a...
---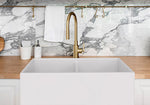 The best tapware in the kitchen is among the most important things in a home. That is why the spending on the renovation needs to be maintained perfectly for the matchless outlook. Let's think of a person who devotes much to the flooring and roofing but neglects the bathroom and kitchen taps and sinks that is enough for spoiling the mood. Many people find it a daunting task to find seamless kitchen best tapware. After all, your tapware needs to serve the basic functions for style and space.  There are many tapware options available but designer tapware is the best...